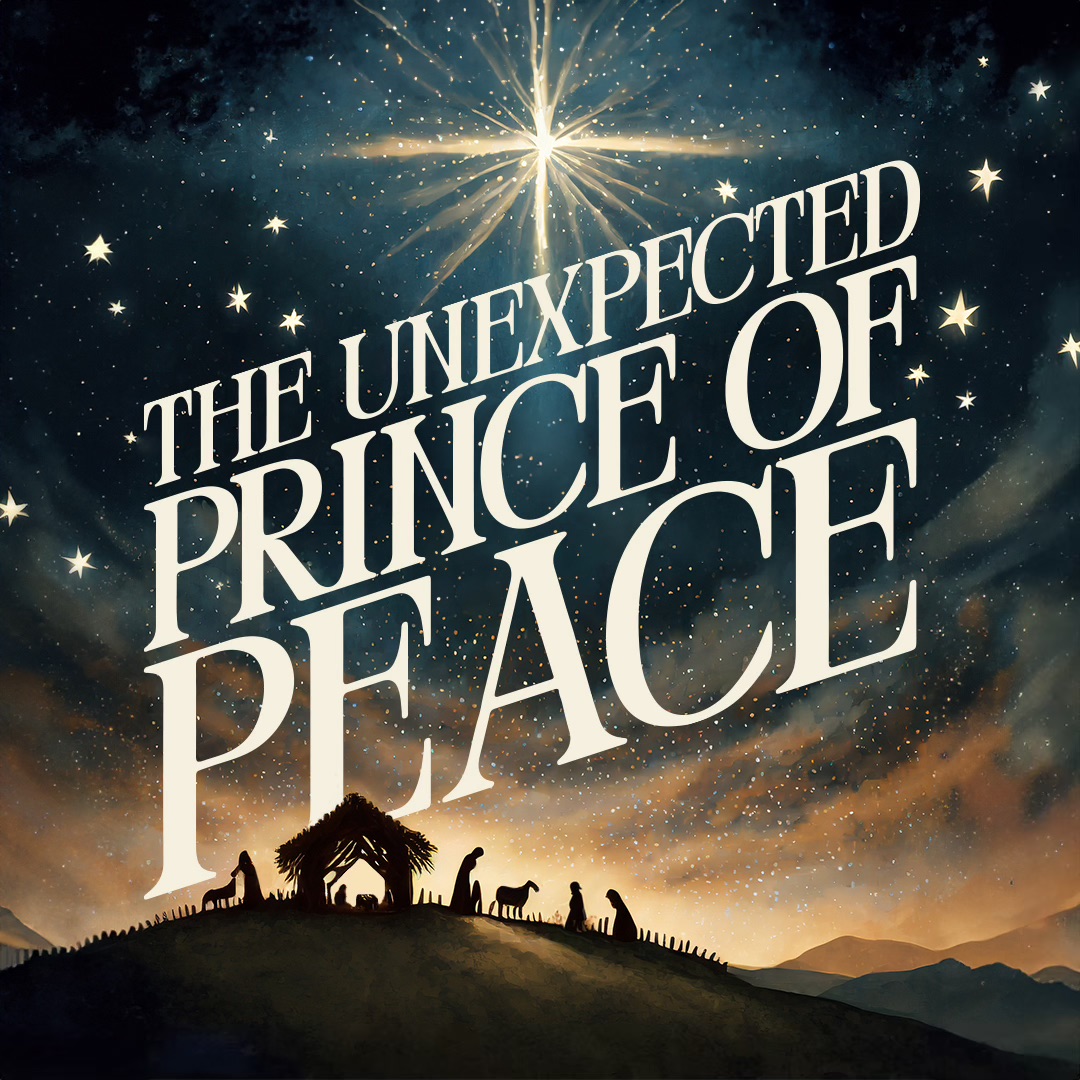 Advent SERMON SERIES
December 3, 10, 17 & 24
Every year throughout December we take time to reflect on the birth of Jesus Christ. We all live in a broken and hurting world and this year, for our Advent season, we remember that Jesus Christ was born to be our "Unexpected Prince of Peace". God came to us in small, humble, unexpected ways and did big things through them. Would we not despise the small, humble, unexpected things in our lives but instead offer them to God and let him use them! Would we be encouraged that peace is offered to us amid our anxious lives! We would love to have you join us all month long!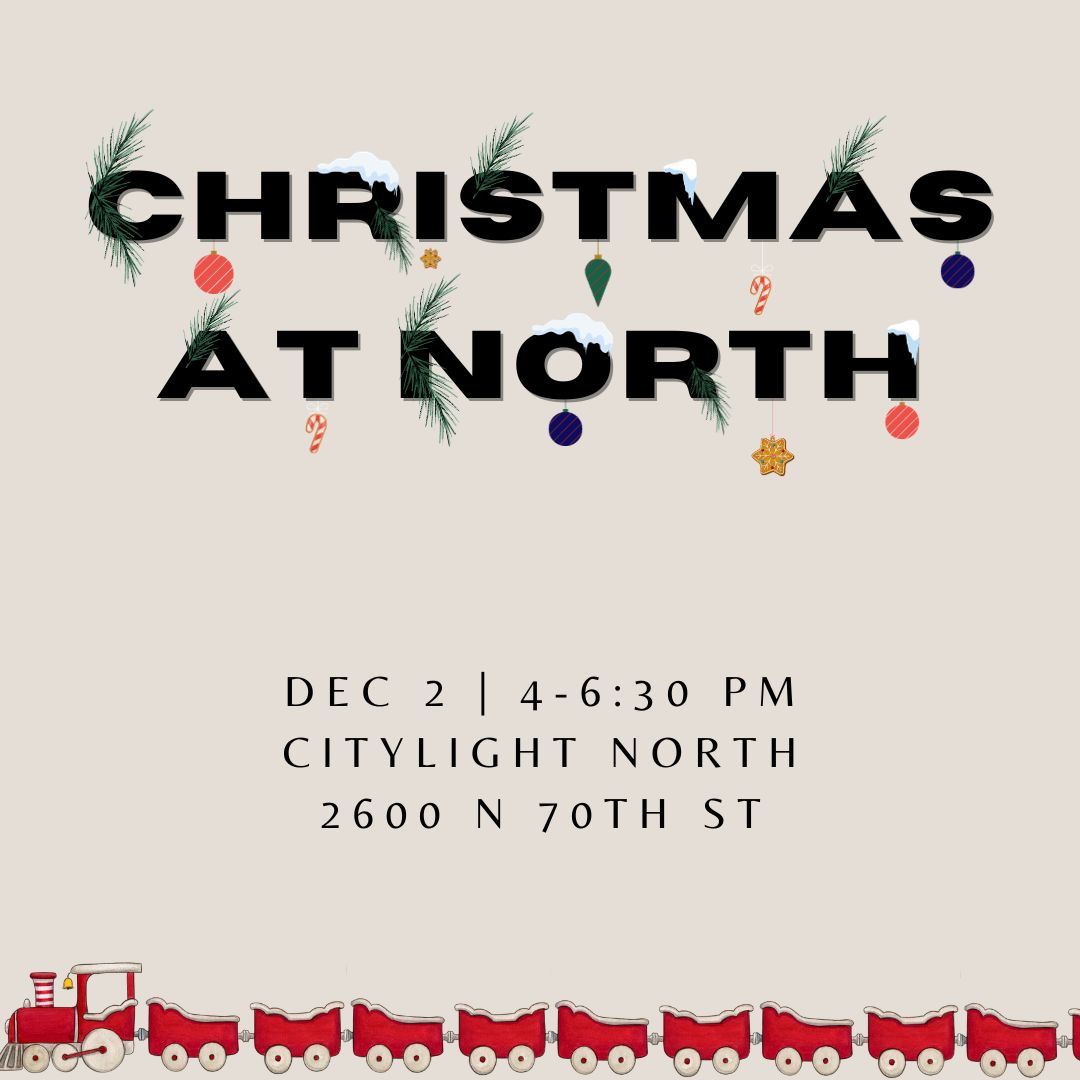 Christmas at North
Saturday, December 2 from 4-6:30 pm
This is a fun family event for kids but all are welcome to come attend! We will enjoy edible Christmas trees, advent ornaments, a train ride, snacks, and a movie to end the night. This is a great opportunity to invite friends, family, neighbors, etc. We hope to see you there!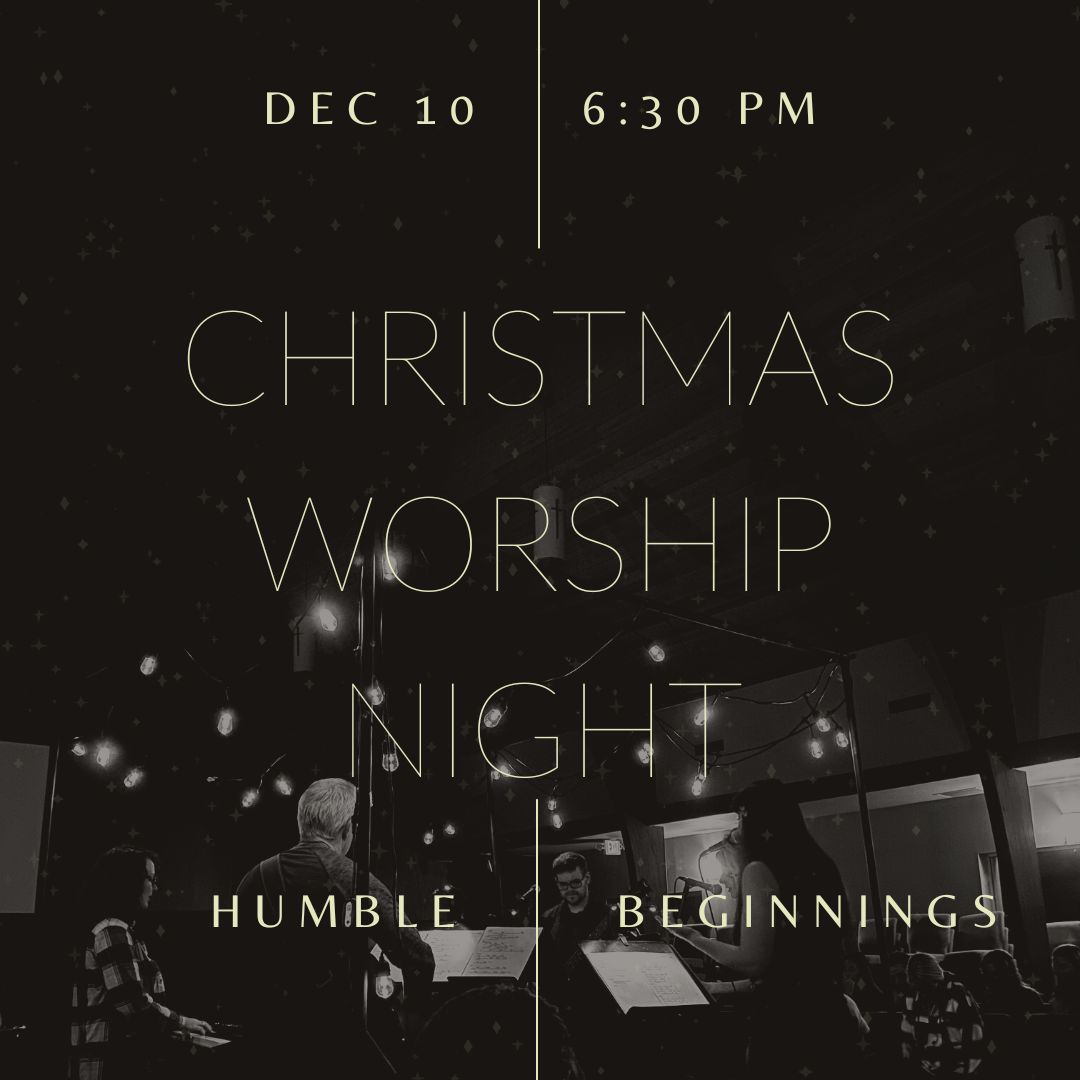 Worship Night
Sunday, December 10 | 6:30-7:30 pm
Word in beginning, all things through him made;

Word was with God and was God, yet he weighed

Cost of redeeming lost man from the grave:

Word became flesh, so that man he could save.

By Jean E. Jones
Join us at our Christmas worship night "Humble Beginnings". We will sing together as we reflect on the meekness and gentleness of Jesus Christ. We hope this evening helps us slow down and be present this Advent season as we reflect on our creator entering creation as a helpless baby.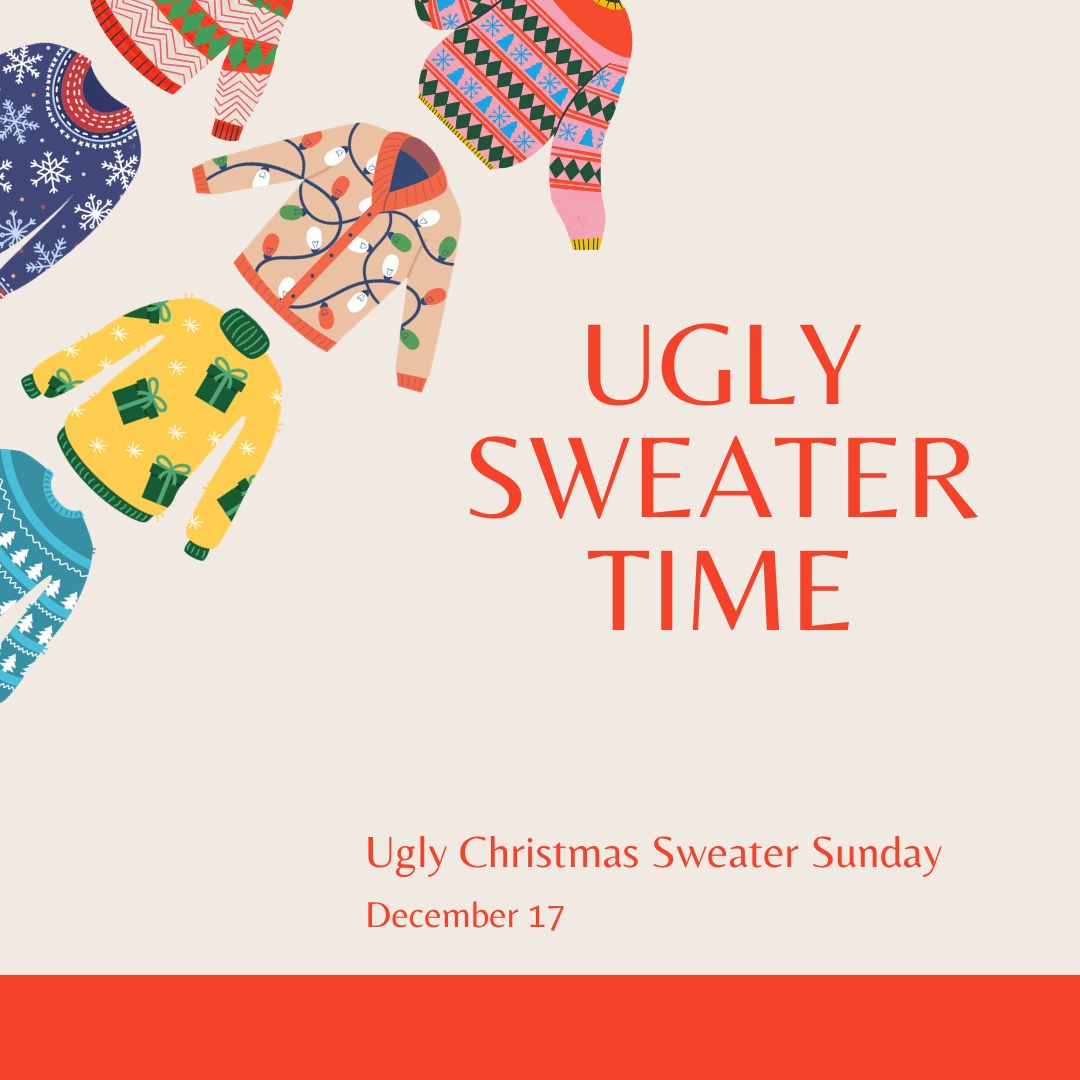 Ugly Christmas
Sweater Sunday
Sunday, December 17 | 10 am
Every year we have an annual Ugly Christmas Sweater Sunday. As a church family, we often say, we take Jesus and the bible seriously but we don't take ourselves too seriously. This is simply a fun Sunday for our church family to wear their most festive or ugly Christmas sweater to church. We will have a fun photo booth to capture everyone in their holiday sweaters. We hope to enjoy laughs and pictures as we gather together!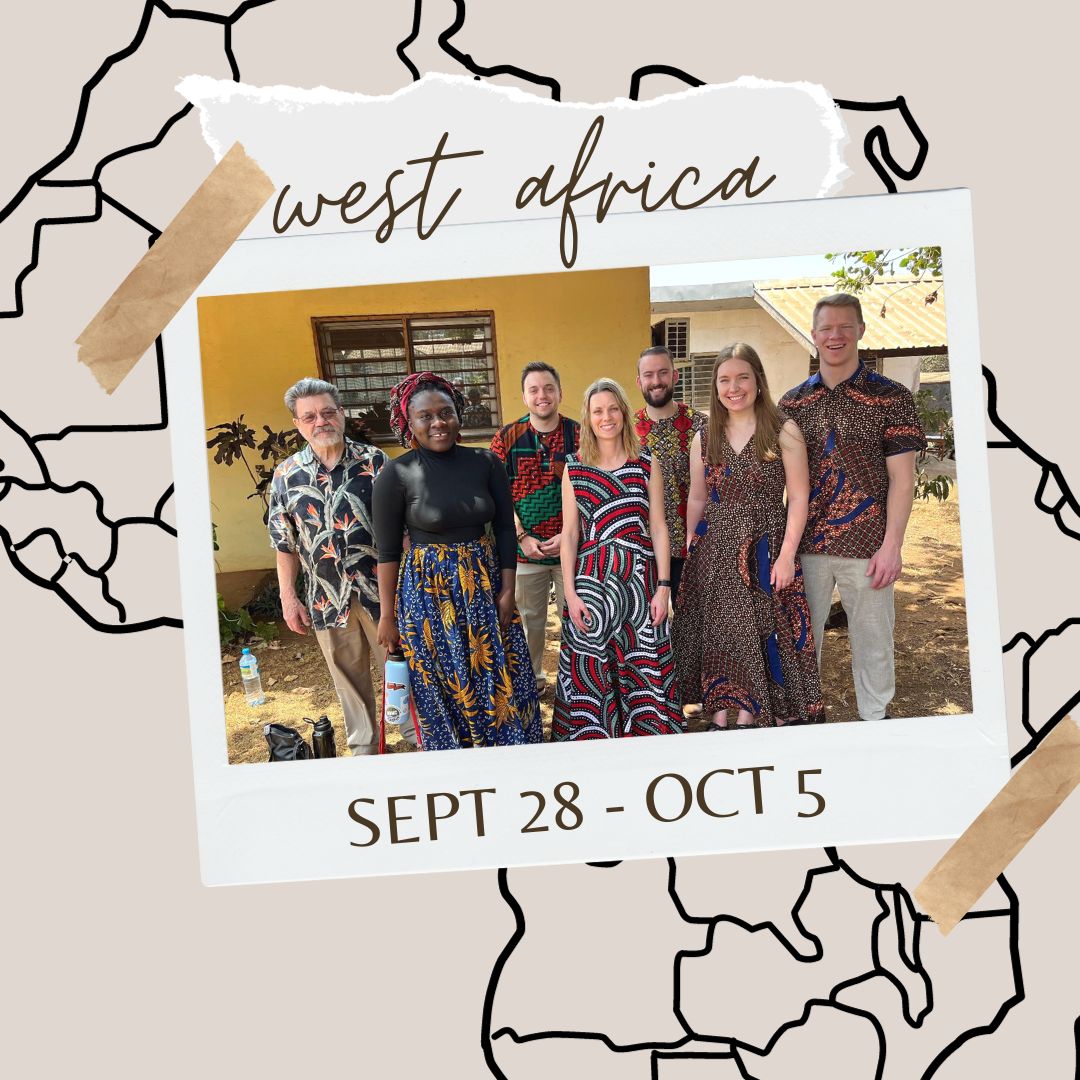 Short-Term Mission Trip
September 28 – October 5
West Africa
We will be visiting our partners in West Africa in the fall of 2024. If you are interested in being on our next short-term ministry team, please complete this interest form.